Steel Siding for Homes in Omaha, NE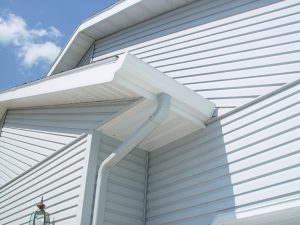 If you're searching for a house siding that is attractive and will protect your home for decades, you should consider steel siding. At ABC Seamless of Nebraska, we've been working with homeowners in Omaha and throughout the state for many years, and we can help you safeguard your home with beautiful, durable steel siding.
Benefits of Steel Siding
Our seamless steel siding has many superior qualities when compared to traditional siding materials. Some of the things that make our siding stand out from the crowd include:
Lasting Durability
Few siding options last as long as steel siding. Our seamless steel siding is resistant to damage from both fire and impacts. Plus, it won't attract mold, mildew, or insects. We believe in the durability of our steel siding so strongly that we stand behind it with a lifetime, transferable, and non-prorated warranty.
Gorgeous Appearance
When we install your seamless siding, we'll cut the panels on site at your home for a customized fit. This eliminates the need to piece together strips of siding the way other contractors do, which creates unsightly splices. Instead, our seamless siding sports a clean, streamlined appearance and is better able to protect your home because there are no places for air, water, or pests to infiltrate.
What's more, our seamless steel siding never needs to be repainted to stay looking as beautiful as the day that we install it. Plus, unlike some siding options, it won't warp or sag with age.
The Team for Flawless Steel Siding
If you're considering steel siding for your home in Omaha, you can rely on the team at ABC Seamless of Nebraska. To schedule a consultation at your home to further discuss the benefits of steel siding, contact ABC Seamless of Nebraska today.