The Best Exterior Siding for Your Grand Island, NE Home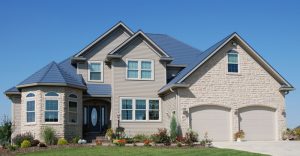 Installing new exterior siding on your home is an investment that adds value as well as style while saving you the effort of maintenance—if you choose the right company to do the work. At ABC Seamless of Nebraska, we offer professional house siding installations with our exceptional 28-gauge steel siding that is truly seamless. Our team of experts will install exterior siding that wraps your Grand Island, NE, home in a protective and beautiful barrier that you won't need to worry about painting, sealing, or repairing. We've been trusted by homeowners throughout Nebraska for all of their house siding needs for decades, and we'd love the opportunity to show you why.
Superior Siding Installation
Why choose seamless steel siding instead of traditional siding materials like vinyl? Our top-quality exterior siding comes with many exclusive benefits, including:
Improved energy-efficiency thanks to high-caliber insulation and steel to take the strain off of your HVAC system by reducing air infiltration
Low maintenance requirements so you can relax and enjoy your home for years to come without wasting time painting or repairing your siding
Remarkable durability with protection supplied by expertly secured screws so your siding won't budge, even under the harshest outdoor conditions
Customizable aesthetic options that allow you to select colors and styles so that you can create the exterior appearance you desire
Lifetime warranty protection to give you the peace of mind you need
What's more, you can trust that your exterior siding project is in good hands knowing that we are certified as one of the Top 500 Remodeling firms in the country.
Ready to Begin?
If you're ready to move forward with having the best exterior siding in the business installed by true professionals, contact ABC Seamless of Nebraska today. Our team is ready to answer any questions you may have to ensure you're happy with the final product on your Grand Island, NE home.