Why Patio Enclosures Are a Smart Investment for Residents of Papillion, NE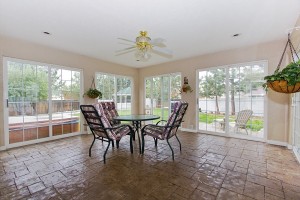 Patio enclosures turn homeowners' patios into spaces that can be used throughout the year. Residents of Papillion, Nebraska, experience cold winters and warm summers, and these conditions can make it difficult to spend time on their patio spaces. With insulated patio enclosures, however, homeowners won't have to worry about these extremes in temperature and can spend time in their outdoor spaces whenever they want.
If you're among the homeowners in Papillion, NE, who want a patio enclosure for their residence, you should look for a company that provides:
An exceptional product – Choosing a patio enclosure that's constructed from a durable material will make it impervious to damage from the elements. This will help it last for many years while needing little to no maintenance.
Customization options – You'll want a company that offers patio enclosures in several different styles so that you can select one that blends in with your home's architecture.
Professional installation – When you have your patio enclosure installed properly, you can be sure that it will provide all the promised benefits and look great on your home.
At ABC Seamless of Nebraska, you'll find both top-of-line TEMO patio enclosures and expert service. With one of our enclosures, you can spend time on your patio space without worrying about insects, inclement weather, hot or cold temperatures, or the sun's harmful UV rays. Our enclosures also have TEMKOR surfacing, which is a durable cladding material that doesn't fade, dent, or scratch and needs no maintenance. And, our factory-trained installers can construct your patio enclosure in a variety of styles, including studio, California, solarium, cathedral, conservatory, and others.
For more information regarding the TEMO patio enclosures that ABC Seamless of Nebraska offers to homeowners in Papillion, NE, contact us today.