Exceptional and Stylish Casement Windows for Homeowners in Omaha, Lincoln, North Platte, Wood River, and Other Cities in Nebraska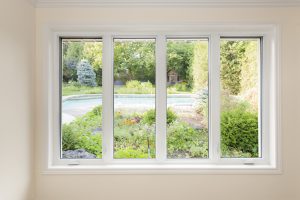 Casement windows from ABC Seamless of Nebraska can enhance the appearance and beauty of any room in your residence. With their sleek and stylish design, they're sure to help make your home's exterior look more impressive as well. These windows are highly functional too, and you'll have an easy time opening them outward by simply twisting a crank whenever you want to enjoy some fresh air and a cool breeze.
Explore the Benefits
Casement windows from ABC Seamless of Nebraska are also wise investments to make for your home because of the numerous benefits they provide, which include:
Little to no upkeep – Any casement window you purchase will be constructed from a durable reinforced vinyl material. Unlike wood, this material doesn't rot, grow fungus or mold, or become infested with insects, so you won't have to worry about annual maintenance on your windows.
Customizability – Different interior, exterior, and hardware colors are available so that you can design your windows to match your home's color scheme. With casement windows, you can also create multiple window combinations with bows, bays, garden, and other windows.
A more energy-efficient home – The two heat reflective coatings, our proprietary insulating gas blend, the triple weatherstripping, and the thermal-resistant reinforced vinyl material of our casement windows will help reduce heat transfer through the windows. With greater inside temperature stability, less strain will be placed on your HVAC unit, which may reduce your monthly utility costs.
After you've ordered your casement windows, a team of our highly-trained experts will install them for you. They will adhere to our exact processes and best practices, and the production manager supervising the job will also follow our quality control checklists and conduct a final walkthrough at the end to ensure a job well done. With us, you can look forward to receiving the same level of service that has helped us earn and maintain an A+ rating with the Better Business Bureau. Additionally, you can have peace of mind about purchasing our casement windows because they're all backed by a 50-year warranty.
If you would like to learn more about the benefits of the casement windows we offer to residents throughout Omaha, Lincoln, North Platte, Wood River, and all other cities in Nebraska, contact ABC Seamless of Nebraska today. Fantastic financing options are available for qualified homeowners.