Before Sinking Money in Vinyl Siding for Your Omaha, NE, Home, Consider the Alternatives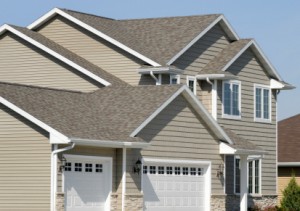 If you're thinking about installing vinyl siding on your home, it may be because you saw an advertisement suggesting that it is cheap and low maintenance. But there's an inherent problem with vinyl siding – there's a reason why it's cheap. When it comes to siding, you get what you pay for. And what you pay for when you buy vinyl siding is a plastic product that may look good for a couple years, but will soon begin showing signs of wear and tear, if it doesn't blow off your home during a gusty storm first. Vinyl is simply not the best material to choose if you want durable siding that will protect your home from the elements, look great for the long haul, and stand the test of time.
So, what is the best siding product on the market today? It's steel siding from ABC Seamless. Our steel siding is not only stronger than vinyl products, but also more durable than fiberboard cement and wood shakes. Durability aside, one of the greatest things that sets our siding apart from other siding products is that ours is seamless – truly seamless. While many vinyl siding companies will boast that their products are seamless, what they really are offering are pieces of siding that are 12 to 24 feet long. If any exterior walls on your Omaha home are longer than 12 to 24 feet, how can any vinyl siding on your home possibly be seamless? The answer is that it can't.
Our siding, on the other hand, is custom cut from rolls of steel to the precise length necessary to span the exterior walls of your home, from corner to corner, without a seam or splice. In fact, the typical home cladded in vinyl siding will have 130 splices or seams along the exterior walls. In other words, that's 130 opportunities for wind and rain to enter your home and potentially cause thousands of dollars in damage.
Learn more about why vinyl siding is a poor option, and discover the many benefits seamless steel siding can offer your Omaha, NE, home by calling or emailing ABC Seamless today.