Why Seamless Steel Siding Is the Best Option for Your Omaha, NE, Home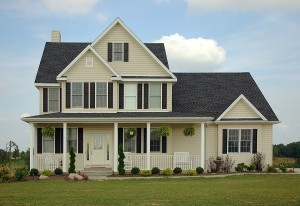 When you need durable siding for your home in Omaha, Nebraska, where should you turn? ABC Seamless is the company countless homeowners throughout the region have trusted since 1989.
We have more experience than virtually anyone when it comes to installing seamless steel siding, which has proven more durable than other siding on the market, including products made of cement fiberboard, wood shakes, and vinyl. While other materials may fade, crack, or warp, our steel products will withstand the adverse effects of Mother Nature and time, and will require virtually no maintenance whatsoever, aside from an occasional rinsing with a garden hose.
In addition to the advantages our steel siding offers in terms of strength and longevity, another reason our product stands above the others is that it is truly seamless. This is a claim that many siding companies in Omaha seem to make, but few actually achieve. Vinyl siding companies that install "seamless" products are actually only offering pieces of siding that are 12 to 24 feet long. Our siding, however, is custom cut from large spools of steel to ensure that whether you need siding 1 inch long or 100 feet long, we've got you covered.
Our commitment to installing the best products in the industry and offering reliable customer service has helped us to maintain an A+ rating from the Better Business Bureau and a Top 500 ranking among home improvement companies in the United States by Qualified Remodeler magazine.
Contact us today for more information about the siding we install in Omaha, NE.