Keep Your Omaha, NE, Home Protected and Looking Fantastic with Seamless Steel Siding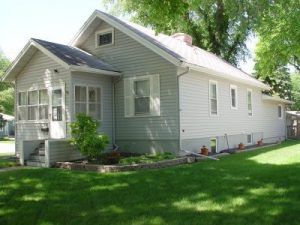 If you're considering replacing the siding on your home and want a stress-free option, you should consider the unparalleled protection offered by seamless steel siding. And homeowners in Omaha know that when they want the best seamless steel siding around, they should turn to ABC Seamless of Nebraska. We've been helping homeowners protect their homes for over 20 years.
Safeguard Your Home and Family with Seamless Steel Siding
There are numerous benefits to cladding your home with seamless steel siding. Some of these include:
Unrivaled Durability
You simply can't beat the durability of seamless steel siding. It's highly resistant to water, mold, mildew, rot, fire, cold, heat, and pests. Unlike other siding options, seamless steel siding also resists warping and bending.
Unbeatable Finishes
The colors on our seamless steel siding are built to last. That's why we guarantee that our siding won't peel, crack, or chip. You'll have several options for colors and finishes to fit your personal preferences and make your home look amazing for years.
Perfect Personalization
All of the seamless steel siding we install is fabricated onsite and customized to fit your home exactly, providing unparalleled protection from the elements. This custom fit also ensures that there won't be any unsightly gaps or seams running along the width of your home — hence, "seamless."
For even more peace of mind ABC Seamless of Nebraska backs all of our seamless steeling siding with a lifetime, non-prorated, transferable warranty.
Rest Assured That Your Omaha, NE, Home Is Protected by Seamless Steel Siding
If you want the best protection you can get for your home in Omaha, turn to the pros at ABC Seamless of Nebraska. To talk with a siding expert or to schedule a consultation at your home, contact us today.