Durable and Attractive Steel Gutters for Homeowners in Omaha, NE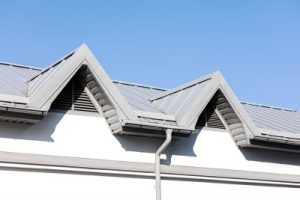 Gutters are the unsung heroes of your home. Without them, water that's shed from your roof can potentially seep into and damage your foundation, house frame, and landscaping. Unfortunately, many homeowners invest in this vital protection only to be left with ugly, rust-stained gutters that warp or detach from their home. What if there were a better way?
At ABC Seamless of Nebraska, we don't think that Omaha homeowners should have to settle for ugly gutters. We applied our expertise in seamless steel siding and other home exterior products to create durable and attractive steel gutters. Unlike the more-common gutter varieties, ours are fabricated from 28-gauge galvanized steel for unbeatable longevity and functionality.
The Advantages of Steel Gutters
There are several important benefits and features you can enjoy by utilizing ABC Seamless of Nebraska's steel gutters, including:
Stronger Materials
Our steel gutters are made out of a more rigid material than most gutters, they are less prone to warping and bending. They also won't expand or contract as temperatures change.
Improved Appearance
Our steel gutters are custom-fabricated at your home to match it perfectly. Utilizing seamless construction ensures that your gutters will perform better and they won't generate unsightly rust stains at the seams. Additionally, we install our steel gutters with hidden gutter hangers to complement their seamless look. You can also choose from a range of colors to match your home's décor.
Larger Capacity
Compared to traditional gutters, our steel gutters can handle a larger volume of water. That means there will be less chance of your gutters overflowing in heavy rainstorms.
The Source for Great Steel Gutters in Omaha, NE
At ABC Seamless of Nebraska, we've been creating exceptionally reliable steel exterior products for homeowners in Omaha and throughout Nebraska for over 30 years. To find out more about our steel gutters or to schedule a consultation at your home, contact us today.