Choose Super-Sturdy Seamless Gutters for Your Omaha, NE, Home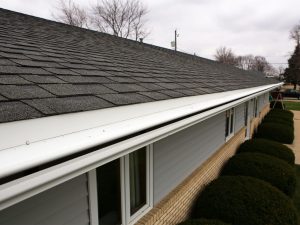 You've likely seen them on homes in your neighborhood—those sagging, unsightly conventional gutters that can all but ruin a house's curb appeal. Don't allow your Omaha, Nebraska, home to become grouped among this bunch. Instead, opt to have sturdy and attractive seamless gutters installed at your residence. At ABC Seamless of Nebraska, we've been installing premium steel gutters for residents since 1989, earning us decades of experience. So, when you partner with us, you can depend on for a job well done. What's more, our seamless gutters are:
Incredibly durable – Crafted onsite from steel to match your home's exact specifications, our gutters are truly seamless, enabling them to perform exactly as they're supposed to for years to come—without leaking or sagging like conventional gutters do.
Aesthetically pleasing – Our gutters come in a wide variety of colors, allowing you to customize your home's look to your unique style. Our seamless steel siding is available in the same colors as our gutters, as well, enabling you to create a cohesive look for your home.
Precision-crafted for top-notch functionality – Our gutters are 30% larger than traditional K-style gutters, allowing them to handle the worst Mother Nature has to offer. Their maximum water flow, paired with our Hurricane Leaf Protector™ gutter covers, makes them far superior to other gutter systems.
Let's Get Started
At ABC Seamless of Nebraska, we're ready to get started on a new seamless gutters project at your Omaha, NE, home—are you? If so, contact us today to learn more about how our top-performing steel gutters can enhance your home!