Steel Gutters Protect Your Lincoln, NE, Home While Looking Great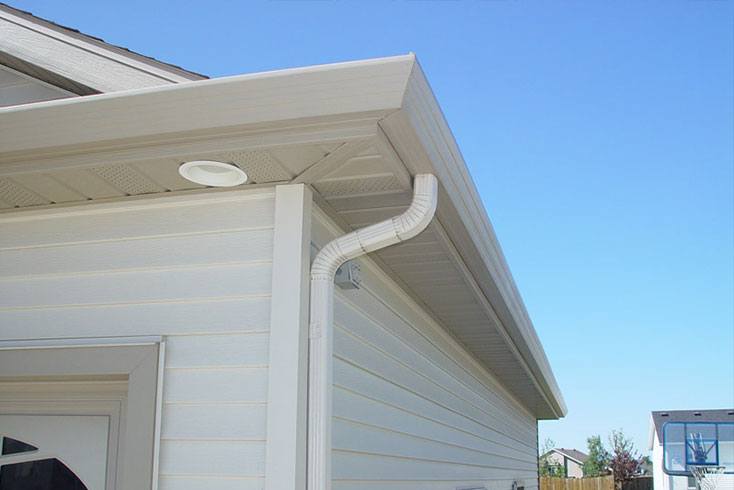 Having functioning gutters on your home is essential for protecting your property from water damage. Without them, a myriad of problems can occur, including basement flooding, foundation damage, and landscape destruction. Many homeowners incorrectly believe that the trade-off for protection from water damage is ugly gutters that detract from the appearance of their home's exterior. To get superior protection and visual appeal from your gutters, seamless steel gutters from ABC Seamless of Nebraska are the answer.
At ABC Seamless of Nebraska, we've been providing custom steel home exterior products for homeowners in Lincoln and throughout the state for over 30 years. Our seamless steel gutters are made from the same durable, high-quality steel that we utilize for our seamless steel roofing and siding products, so you can trust that it will stand the test of time.
Why You Should Choose Seamless Steel Gutters
Not only are our gutters durable, they're also beautiful. Instead of the more-common sectional gutters that are precut and one-size-fits-all, our seamless steel gutters are completely custom-made to your home's exact specifications. We fabricate them onsite after taking precise measurements of your home. With our seamless gutters, you'll never have to worry about visible gaps or unsightly rust stains along the length of your home's façade. You can also select from a range of colors to match or complement your home.
What's more, the seamless nature of our gutters enables them to perform better than other types of gutters. The gaps between the sections of conventional gutters are a hotbed for clogs. Not only do clogs stop the flow of water, they also pose a fire hazard and can cause ice dams to form, which can deform or destroy gutters. Our seamless steel gutters help keep water flowing.
The Team Behind Steel Exterior Products
When you go with steel gutters from ABC Seamless of Nebraska, you can rest easy knowing that the investment you make in your Lincoln home's exterior is covered by a lifetime, non-prorated, transferable warranty. To find out more about our steel gutters or any of our seamless steel home exterior products, contact ABC Seamless of Nebraska today.