Seamless Steel Siding Can Last for Decades on Your Lincoln, NE, Home
Some siding solutions look great for a while but eventually deteriorate and become more trouble than they're worth. If you're a homeowner in Lincoln, NE, who wants to get siding that will stand the test of time, you should consider seamless steel siding. With a finish that is warrantied for life and an undeniable curb appeal, seamless steel siding is the siding option for those who want the best and who want it to last. At ABC Seamless of Nebraska, we've been helping homeowners in and around Lincoln, NE, for over 20 years protect their homes with some of the highest-quality steel siding available.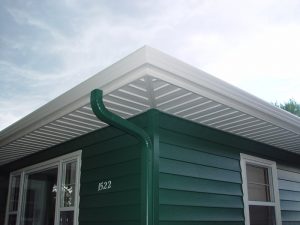 Seamless Steel Siding Protects Your Home from the Elements
Our siding is one of the most durable options on the market. In fact, it's not uncommon to find homes clad in the same seamless steel siding that we installed decades previously. We custom-make our siding to your home's dimensions onsite when we install it. Since our siding is made to your home's exact specifications, it will fit perfectly — providing you with both phenomenal curb appeal and unbeatable protection. With less gaps than other siding options, it is far more difficult for rain, wind, snow, mold, or pests to get past your home's steel siding to the frame.
Another great feature about seamless steel siding is that the colors and finishes are a part of the manufacturing process. That means that they will last a long time. And, unlike other siding options, you'll never have to repaint our siding, giving your home the same great look as the day we install it. We also guarantee its finish from cracking, chipping, and peeling.
And, caring for our seamless steel siding couldn't be easier. Most homeowners find a biannual washing with the garden hose to be enough to make their siding look as good as new. For particularly troublesome spots, most problems can usually be resolved with mild soap and water.
Turn to ABC Seamless of Nebraska for Steel Siding in Lincoln, NE
To find out more or to schedule a consultation with one of our siding experts, contact ABC Seamless of Nebraska today.