Our Seamless Steel Roofing Could Be the Last Roof You Buy for Your Lincoln, NE, Home
Your roof is your home's first and most important barrier from the elements. As many people become unsatisfied with traditional roofing options, they turn to new methods, like seamless steel roofing. If you need to replace the roof on your Lincoln, NE, home, you should contact the experts at ABC Seamless of Nebraska. We've been helping homeowners in and around Lincoln, NE, for decades and can help you get the roof you've always dreamed about.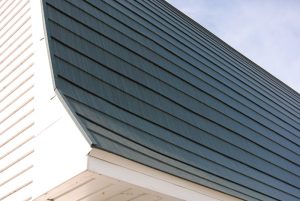 Many homeowners can't believe the strengths that seamless steel roofing has over traditional options. Some of these benefits include:
Toughness — Our seamless steel roofs are extremely tough. They can stand up to 130 mph winds and have a Class 4 impact rating — the highest score a roof can receive.
Seamless construction — We fabricate our seamless steel roofing from single coils of galvanized steel. What this means for homeowners is that their roof is completely custom-manufactured to their home's dimensions and there are absolutely no seams running along the length of the roof. This provides more protection by limiting the places that water and pests can enter.
Personalization — Our roofs are available in many colors and finishes to give you the exact look you desire. And, no matter what color you choose, all of our seamless steel roofing is coated with Kynar® to be stronger and more durable than the competition.
Unbeatable warranties — Like our other seamless steel products, our roofing is backed by a lifetime, non-prorated, transferable warranty, promising that it won't warp, crack, chip, or peel. Few roofs can provide as much long-term value over their lifetimes, even if you decide to sell your home.
Turn to ABC Seamless of Nebraska for Superior Seamless Steel Roofing
If you're interested in getting one of the best roofs you can for your Lincoln, NE, home, turn to us at ABC Seamless of Nebraska. To find out more about our seamless steel products or to talk with a roofing specialist, contact us today.