The Company to Trust for an Expert Siding Replacement at Your Lincoln, NE, Home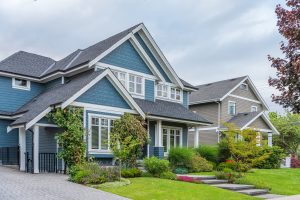 Is the exterior of your home looking damaged, dull, or downright drab? If so, then it's time for professional siding replacement completed by ABC Seamless of Nebraska. As the siding contractor of choice for homeowners in Lincoln, and throughout Nebraska, we offer top-of-the-line siding that will protect, beautify, and enhance your home for years to come.
Why Choose Us for Your Siding Replacement?
While not many homeowners look forward to the idea of a siding replacement, it can be the perfect opportunity to make a lasting investment in your home. This is especially true when you turn to ABC Seamless of Nebraska as your siding company, as we use innovative seamless steel siding that offers a superior performance over other popular siding materials. When you choose us for your siding replacement, you'll benefit from:
Maintenance-Free Protection
Constructed with durable 28-gauge steel and covered with a premium coating, our exterior siding won't chip, fade, warp, or crack, so you can forget about spending all that time and money painting and maintaining your home's exterior.
Improved Curb Appeal
You can select from over 27 colors and 15 styles for your siding replacement, allowing you to create a completely custom look that suits your home's style and your preferences.
An Expert Installation
Even the best siding won't perform as it should if it isn't installed properly—but that isn't a worry when you choose ABC Seamless of Nebraska for your siding replacement. Our skilled and trained technicians will make sure your siding is installed flawlessly, and we'll even back our siding with a limited lifetime warranty for your peace of mind.
Experience the Seamless Difference
When it's time for a siding replacement at your Lincoln, NE, home, don't delay—get the process started by contacting ABC Seamless of Nebraska today.