Top-Rated Siding Company Serving Homeowners in Lincoln, NE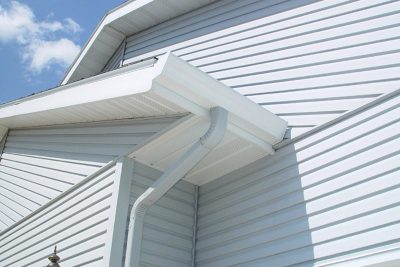 Choosing a siding company is an important decision that will affect your home's appearance and performance for years to come. An inexperienced contractor is likely to leave you with poorly installed siding that will soon begin to fail, whereas a skilled company will ensure your siding looks and performs like new for many years into the future. Because of this, it's crucial to hire a reputable company when you need to have new siding installed. For homeowners in Lincoln, that company is ABC Seamless of Nebraska. We are a professional contractor that has been in business for decades, and we're proud to have been named one of the top 200 exterior remodelers in the nation by Qualified Remodeler.
We Install Seamless Steel Siding
Part of what makes us such a highly rated siding company is the quality of the products we install. Our siding is entirely seamless and crafted from 28-gauge steel, making it one of the most durable products on the market. It does not expand and contract easily the way vinyl siding does and won't succumb to moisture intrusion or insect infestations. It is also virtually maintenance-free and highly resistant to fading. Plus, our seamless steel siding comes in seven colors and three woodgrain textures, so you're sure to find the perfect look for your home's exterior.
Siding Installers You Can Trust
When it's time for installation, you can rest easy knowing you've partnered with a skilled siding company. Our siding installers are highly experienced and will complete your project flawlessly. When your new siding is in place, we'll perform a careful walkthrough, led by one of our certified production managers, to ensure everything is as it should be.
Schedule a Free Consultation
Don't leave your home at risk by hiring an inexperienced contractor—partner with a siding company you can trust: ABC Seamless of Nebraska. Contact us today to learn more about our seamless steel siding and professional siding installers. We would be happy to answer your questions and schedule a free consultation at your home in Lincoln, NE.