The Dedicated Roofing Company Serving Residents of Wood River, NE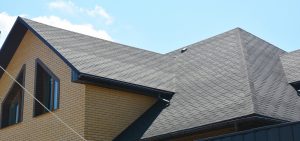 When it comes to protection, there's little that matters more than the roof over your head. Nebraska homeowners know the challenges that our regional weather conditions can inflict on a roofing system, which is why it's so important to have a durable roof that can be counted on to hold strong year after year. That's where ABC Seamless of Nebraska comes in—we provide permanent solutions in the form of top-of-the-line steel roofing. When you choose us as your roofing company, you can rest assured your Wood River home will benefit from exceptional craftsmanship and an expert installation.
Why Choose Us As Your Roofing Company?
At ABC Seamless of Nebraska, we install steel roofing over other roofing types for its superior performance. With us as your local roofing contractor, you can expect:
Reliable Durability
Unlike other materials like asphalt shingles or tile, your new steel roof won't fall victim to extreme winds or impacts from hail and other debris. Our steel roofing systems have a wind rating of 160 mph and a Class-4 impact rating—the highest possible rating in the industry.
Energy Efficiency
Built with advanced Cool Edge coating designed to reflect heat away from your home, our roofing systems are ENERGY STAR® rated and can help reduce the strain on your HVAC system by keeping indoor temperatures comfortable and consistent, a benefit that can lead to lower monthly energy bills.
A Professional Installation
Even the best roof won't perform as it should if it isn't installed properly. As your trusted roofing company, we'll make sure your roof is installed flawlessly for the best results. Our expert installations have even helped us earn a Top 200 Exterior Contractor ranking from Qualified Remodeler.
Get Started Today
If it's time to invest in a new roof for your home, turn to ABC Seamless of Nebraska and discover the benefits of steel roofing. Contact us today to learn more about what makes us the roofing company of choice for homeowners in Wood River, NE.