Residential Roofing Services Wood River, NE, Residents Can Rely On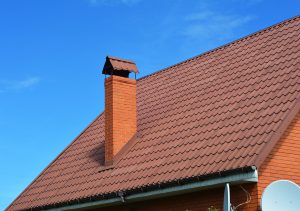 If you're like most homeowners, you're always searching for new ways to improve your home. Few home upgrades can make as big of an impact as a new roof. That's because a new roof is both a functional and cosmetic upgrade, making it the ultimate investment in your home. Since a roof replacement is such a big deal, it's important that you turn to a trusted roofing contractor who offers top-tier residential roofing services. That roofing contractor is ABC Seamless of Nebraska. We've been expertly installing new roofs for homeowners in Wood River, Nebraska, and beyond for decades, and we're proud to state that we:
Offer Premium Products
A roof replacement is a big investment, so you want to make sure you choose top-performing roofing materials that'll last for decades. At ABC Seamless of Nebraska, we have just what you're looking for: seamless metal roofing, shingle shake roofing, and slate shingle roofing. Our roofing materials are incredibly durable, ENERGY STAR®-rated for superb energy efficiency, and finished with a high-definition Kynar finish for gorgeous curb appeal.
Maintain a Great Reputation
If you're looking for a trustworthy roofing contractor to perform residential roofing services at your home, look to your neighbor for advice! We've maintained a positive reputation in our local community for years, along with an A+ rating with the Better Business Bureau.
Provide Top-Tier Customer Service
At ABC Seamless of Nebraska, we make it our mission to provide friendly and professional customer care that results in total satisfaction. Regardless of what your roofing woes are—whether your home has a roof leak, lacks energy efficiency, or another problem—you can trust that we can solve them. That's because we offer solutions, not products.
If you'd like to learn more about the top-notch residential roofing services we offer to homeowners in Wood River, NE, contact us today!