Premier Roof Replacement Services for Wood River, NE, Homeowners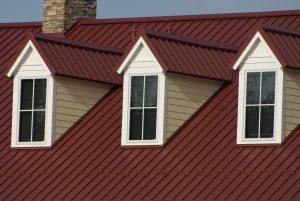 Are you tired of finding asphalt shingle granules in your downspouts? Maybe you've noticed a growing number of yellow spots on the ceiling of your Wood River, Nebraska, home, suggesting water damage from a worn-out roof. If either of these scenarios sound familiar, turn to ABC Seamless of Nebraska for an expert roof replacement. We offer seamless steel roofing you can rely on for decades.
Our Roofing
Your roof is one of the biggest investments you'll make in your home, so don't settle for shoddy materials that won't last. Instead, consider the benefits of seamless metal roofing. Our metal roofing:
Is truly seamless, offering years of long-lasting durability and beauty
Will stand up to winds at 160 MPH, earning it the highest impact rating
Is ENERGY STAR®-rated to enhance your home's energy efficiency
The Roofing Contractor You Can Trust
At ABC Seamless of Nebraska, we take pride in the quality of our work. Unlike many unestablished roofing contractors, we have decades of experience and truly care about the needs of each and every one of our customers. We like to say that we offer solutions, not products, because we're here to help you diagnose your roofing issues and then solve them as efficiently and expertly as possible—allowing for a truly effortless process on your part. We offer strong product warranties and simple, in-house, no-interest financing, as well!
Contact Us Today
Would you like to learn more about the roof replacement services ABC Seamless of Nebraska offers to Wood River, NE, homeowners? If so, contact us today; we're always standing by ready to answer your questions!