Replacement Windows Can Make Your Home in Lincoln, NE, More Energy Efficient and Attractive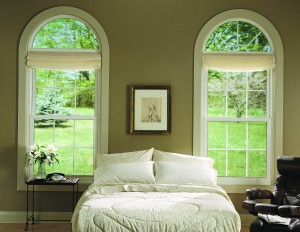 By investing in replacement windows, you can enhance your home in Lincoln, Nebraska, in a wide range of ways. These potential benefits include making your home more energy efficient and attractive. While lots of factors go into insulating your home, you'll have a hard time managing your energy costs if your home windows allow heat, air, and water to easily pass through them. Modern replacement windows feature a range of innovative components, such as multiple panes of glass, low-E glass coatings, inert glass fills, and warm-edge spacers. By having these type of advanced windows installed on your residence, you can enjoy a more stable indoor temperature and reduced energy bills. In fact, the U.S. Environmental Protection Agency states that when replacing single-pane windows with double-pane windows, homeowners will typically save between $126 and $465, meaning that replacement windows can even gradually help to pay for themselves over time.
Furthermore, when you replace outdated windows with new ones that have design specifications that suit your Lincoln, NE, home, you can make your residence far more visually appealing. Replacement windows come in a wide range of styles, including double-hung, sliding, and bay windows, which each have their own aesthetic character. You'll likely be able to select the interior and exterior colors and will also often have the option of choosing from attractive imitation woodgrains for the interior side of the windows' frames. By selecting features that complement the architectural style of your house, you tie the whole aesthetic of your property together, increasing its attractiveness as well as its potential resale value, if you ever decide to sell it.
If you want replacement windows that will make your Lincoln, NE, home more energy efficient and attractive, you can count on ABC Seamless of Nebraska, as area homeowners have since 1989. We offer state-of-the-art replacement windows in a wide range of styles to suit your tastes, and we'll have every window we install custom-made to maximize its energy efficiency and attractiveness. To schedule a free in-home consultation, contact ABC Seamless today.