Have Energy-Efficient Windows Installed in Your Lincoln, NE, Home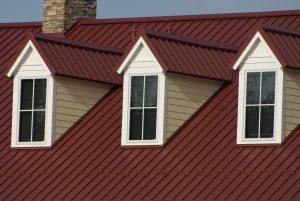 Have Energy-Efficient Windows Installed in Your Lincoln, NE, Home
Cold weather is on the way and the last thing you want to deal with is a drafty window on a frigid winter morning. For many homeowners in the Lincoln area this is an unfortunate reality. Having energy-efficient windows installed is one of the best investments you can make in your Lincoln, NE, home. Not only will these windows eliminate drafts and make your home more comfortable, but they'll also lessen your dependence on your HVAC system and could lead to lower energy bills. ABC Seamless of Nebraska installs premium energy-efficient windows and can help you get the most value out of your investment. We've been in business since 1989 and are proud to provide our customers with high-quality products that improve their homes and enhance their lives.
Energy-Efficient Vinyl Framed Windows
At ABC Seamless of Nebraska, we're proud to install a full array of vinyl-framed windows with energy efficiency in mind. We offer a wide range of styles such as double-hung, casement, bay, sliding, awning, and more. In addition, our vinyl windows:
Are individually custom manufactured to fit the window openings at your home, ensuring a tight fit that keeps outdoor temperatures outside
Have double-pane or triple-pane glass with insulating argon or krypton gas fills between the panes
Have a Low-E glass coating to minimize UV light penetration and provide extra insulation
Have foam insulation inside the frame and sill
Have welded, airtight sash and frame corners that are extremely effective at reducing air infiltration
Are recognized as an ENERGY STAR "Most Efficient Product"
Are Gold Label Certified by the American Architectural Manufacturers Association
Are certified by the National Fenestration Rating Council, an organization that develops and administers methods to measure the energy efficiency of windows
Our energy-efficient windows also feature an innovative sill design that protects against air and moisture infiltration. They will help your home stay warmer in the winter and cooler in the summer, so you can enjoy comfortable interior temperatures all year long. Plus, energy-efficient windows can also reduce the strain on your heater and air conditioner, which means you can minimize HVAC repairs and your power bills, too.
In addition to being energy efficient, our vinyl windows are also completely customizable so that you can achieve the exact look you want for your home. Our windows:
Come in 17 standard exterior colors, 5 interior woodgrain finishes, and endless custom color options
Can be enhanced with decorative grids for the look and feel of divided-lite windows
Come with your choice of screens to allow airflow but block insects if you open your windows
Can be manufactured to mirror the appearance of wood frames
Are virtually maintenance-free
Provide decades of smooth and easy operation
Are backed by a lifetime transferrable warranty
Expert Window Installations
A major element to remember when considering energy-efficient windows is the installation process. Even the highest quality energy-efficient windows will fail to perform if they aren't installed correctly, which is why we hold our installers to such high standards. Our technicians are highly experienced and will install your new vinyl windows with absolute precision to ensure you receive maximum benefits. Plus, we'll back their work with a labor warranty for added peace of mind.
Get Started
If your current windows are affecting your energy costs and making your home uncomfortable, it's time to replace them. Having ABC Seamless of Nebraska install energy-efficient windows is a lasting investment in both your home's beauty and performance. Contact ABC Seamless of Nebraska today to learn more about our energy-efficient windows and schedule a free consultation. We proudly serve homeowners in Lincoln, NE, and throughout the surrounding communities.