What is the Most Durable Siding?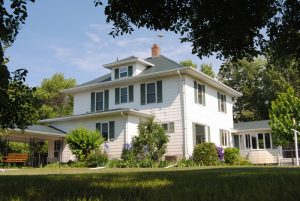 Your home's exterior siding has a big impact on the curb appeal of your property, but its primary purpose is to protect your home from the elements and whatever else Mother Nature throws your way. Siding acts as a shield, protecting your home from inclement weather, damage from insects and pests, and the daily wear-and-tear of constant weather exposure. What's more, it also insulates your home so your HVAC system doesn't have to work as hard to keep the temperature inside your home comfortable. Poor quality siding will eventually fail, leading to other issues like moisture damage or pest infestation. When shopping for new siding for your home, it's important to select a tough and durable option that will protect your home from these issues. But how do you choose when there are so many different types of durable siding available?
Benefits of Seamless Steel Siding
At ABC Seamless of Nebraska, we install seamless steel siding — an extremely durable siding option that lacks the seams that other options have and is designed to effectively protect homes from the elements and prevent costly damage. Our siding can withstand extreme weather conditions without warping, fading, cracking, or peeling, and it never needs to be painted, sealed or repaired. Our seamless steel siding is energy efficient, comes in a variety of styles, and offers unparalleled protection for your home.
Contact Us Today
If you want siding this durable, contact ABC Seamless of Nebraska today. Since 1972, we've been installing steel siding on homes throughout the area to our customers' complete satisfaction. We look forward to getting started on your project!