The Perks of Metal House Siding for Omaha Homes
Omaha homeowners on the search for new siding have no doubt learned that there are a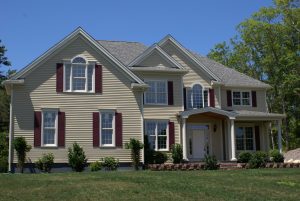 dizzying number of options available for house cladding, from wood composites to metal house siding. Despite their supposed strengths, none provide the level of protection that steel siding affords. Gone are the days of easily dented, faded aluminum outer walls. Specializing in custom steel siding, ABC Seamless of Nebraska is the first choice for Omaha residents who want to enjoy the many benefits of metal house siding, some of which include:
True seamlessness – With no gaps in each piece of steel, there is nowhere for wind, snow, bugs, or rodents to get in
Complete customization – The steel siding you get from us is all custom-made onsite and fitted to your home's exact dimensions, providing unparalleled, personalized protection.
Weather resistance – Our metal house siding is made from 28-gauge steel to withstand the demands of Omaha weather. Unlike other siding options, steel does not become catastrophically damaged because of temperature-related expansion and contraction.
Proven durability – The paint and finishes on our steel siding look fantastic and will continue to for years to come. The finish is so durable that it won't chip, fade, rust, or peel — and we guarantee it with a limited lifetime warranty.
Easy ownership – Taking care of your custom steel siding is a cinch. All you need is some soap and water once or twice a year to keep your house looking amazing.
Service to Match Strength
ABC Seamless of Nebraska has been servicing homes around Omaha for decades and has the knowledge to make your metal house siding installation go seamlessly. Our exceptional customer service begins when you first contact us and lasts through the lifetime warranties we offer. Check with us to find out more about the value custom steel siding can add to your home or to get a no cost, risk-free quote today.