Enhance Your Lincoln, NE, Home With New Double-Hung Windows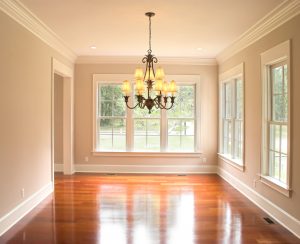 If you're looking for new double-hung windows for your home, you can stop your search now and turn to the experts at ABC Seamless of Nebraska. Our team of skilled and trained technicians can complete a top-of-the-line window replacement that will enhance and beautify your Lincoln home for years to come. When you choose as your local window contractor, you can expect your new double-hung windows to be:
Energy Efficient
Our double-hung windows are constructed with features like advanced weatherstripping, foam insulation, and energy-efficient glass, all of which work together to increase thermal efficiency and reduce the strain on your HVAC system, which can lead to lower monthly energy bills.
Low Maintenance
Double-hung windows consistently remain a popular replacement window style thanks to their attractive appearance and functionality, but none of that matters if seemingly endless maintenance is needed to keep them in shape. We install double-hung windows that don't require lubrication or adjustment thanks to an innovative balancing system, and because they are built with high-performance vinyl frames, you can say goodbye to all the tedious maintenance required of traditional window materials.
Durable
Built with state-of-the-art uPVC vinyl frames, your new double-hung windows will be created to last. Resistant to extreme weather conditions and condensation buildup, these energy-conserving windows outperform other options on the market.
The Window Installation Company You Can Trust
With years of experience serving communities throughout the state, the skilled and trained team at ABC Seamless of Nebraska will perform a flawless window installation at your home. Contact us today to get started and learn more about the double-hung windows we can install at your Lincoln, NE, home.