Tips for Choosing a Home Window Installation Company in Omaha, NE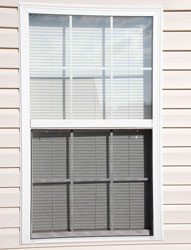 When looking for a reliable window installation company for your home in Omaha, Nebraska, there are a lot of things to consider, including the type of windows you want installed and the expertise of the company's installation team. If you're searching for a window company that offers excellent value for your investment, here are some tips on how to choose the right company.
The first thing most people in Omaha, NE, consider once they have a few window installation companies in mind is customer reviews. Customers often share their recent experiences online, which can help you determine what your own experience would be like. Additionally, independent organizations like the Better Business Bureau can help you take an unbiased look at the company. There are other indicators as well, such as length of time in business, which can give you an idea of how established the company is.
In addition to researching the window company's background, you'll also want to check on the quality of the window products and the selection available. Your investment will be more worthwhile from a window installation company that provides high-quality windows in the style you want, with features that include energy-efficient components and low-maintenance designs.
For a top-notch window installation company in Omaha, NE, that can provide you with a wide selection of options and install your windows with expert precision, turn to ABC Seamless of Nebraska. Contact us today for more information and to schedule a free consultation.