How Window Replacement Services Can Improve Your Omaha, NE, Home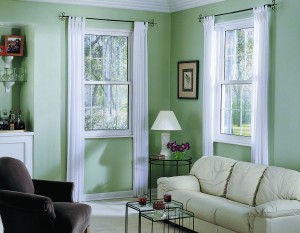 Replacing the windows in your Omaha, Nebraska, home may seem like a huge task to undertake. But with the right window replacement company to help you out, you'll be able to enjoy the many benefits of new windows in no time. The best window companies will provide products that offer:
Energy efficiency – New windows come with a number of energy efficient features that old windows simply don't have, with options that include insulated frames, double- or triple-pane glass, and argon gas fills.
Improved aesthetics – Update the aesthetics of your Omaha, NE, home on the inside and outside with any of a number of styles, including double-hung, bay, bow, and picture windows. You can also choose the finish and colors that best suit your taste and match the rest of the house.
Little maintenance – A window replacement service can save you the time and expense of constantly cleaning or repairing old windows. Low-maintenance windows mean you won't have to worry about chips, cracks, or warping.
Sun protection – New windows are available with sun protection that can help prevent the carpet, furniture, and personal items inside your home from fading.
If you're looking for a company that offers window replacement services in Omaha, NE, there's no better place to turn to than ABC Seamless of Nebraska. Our durable window products offer all of the above features in many popular styles so that you can choose the look that bests suits your home. Then, our expert installation team will custom-fit the new windows to your house for a seamless appearance that you'll be able to enjoy for years to come.
For more information about our window replacement products and services, contact ABC Seamless of Nebraska today.