The Benefits of Home Window Replacement for Residents of Omaha, NE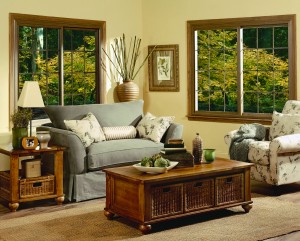 Home window replacement can serve many purposes for homeowners in the Omaha, Nebraska, area. For instance, if your current windows do a poor job of stopping heat from transferring into and out of your home, modern replacement windows can help stabilize the indoor temperature for your comfort as well as to help keep your heating and cooling costs under control. Innovative window features such as triple panes of glass, low-E glass treatments, inert gas fills, and warm-edge spacers will work to keep heat inside of your home during the winter and out during the summer, as well as prevent air and water infiltration throughout the year.
If you currently have difficulty opening and closing your home windows, you will likely find home window replacement to be a worthy investment for that reason as well. Stuck windows prevent you from being able to ventilate your Omaha, NE, home with fresh, outside air. They can also prevent you and your family from being able to exit your home in the event of a fire or some other emergency. Quality replacement windows will have well-engineered components that ensure the windows will open and close smoothly, and lock firmly to protect your loved ones and valuables.
To learn more about the benefits of home window replacement, contact ABC Seamless of Nebraska today. We sell and install triple-paned, composite replacement windows, which outperform ordinary vinyl, aluminum, and wood windows for increased energy savings. Plus, our selection includes all of the most popular operable window styles, which will make it easy for you to let fresh air into your Omaha, NE, home.