What Makes Steel Roofing the Best Choice for Your Omaha, NE, Home?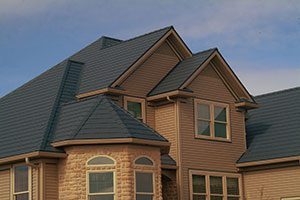 When it comes to protecting your home from the elements, nothing matters more than the roof over your head. That's why it's important to invest in a roofing system that offers premier strength and protection, and you simply won't find a better option that provides just that than steel roofing. Interested in experiencing the benefits of this innovative metal roofing at your own Omaha home? ABC Seamless of Nebraska can help.
As your trusted local roofing company, we can equip your home with a steel roofing system that provides:
Outstanding Durability
A roof replacement is a big investment—and one you won't want to make again any time soon. Good news—that won't be a worry when you choose a steel roofing system from ABC Seamless of Nebraska, as these Class 4 impact-rated roofs are designed for maximum durability so that this should be the last roof you'll ever need to buy for your current home.
Exceptional Energy Efficiency
Your roof faces the sun all day long, which can raise indoor temperature and cause your HVAC system to work overtime. Our steel roofing, however, is built with Cool Edge technology that is designed to reflect heat and light away from your house to reduce the strain on your heating and cooling equipment and possibly even lead to savings on energy costs.
A Boost in Curb Appeal
Just because steel roofing is remarkably strong, doesn't mean it can't also be beautiful. We offer several attractive options for our metal roofing systems, including seamless steel roofing that can mimic the appearance of asphalt shingles as well as shake and slate steel roofing, all of which are available in a wide range of gorgeous colors to suit your style.
Get Started Today
When it's time for a roof replacement at your home, there's no better company to trust than ABC Seamless of Nebraska. Contact us today to learn more about our steel roofing options and installations for homeowners in the Omaha, NE, area.