Steel Roofing Installation by ABC Seamless of Nebraska for Omaha, NE, Residents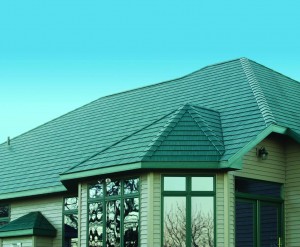 When you have roofing installation completed by the professionals at ABC Seamless of Nebraska, you will get the last roof you'll likely ever need for your Omaha, Nebraska, area home. Made with 28-gauge steel, ABC Seamless roofs are built to last a lifetime. With a wind rating of 160 mph and the best possible resistance against hail stone and airborne debris damage, an ABC Seamless roof will be able to endure even the most extreme weather events that occur in and around Omaha, NE.
At ABC Seamless of Nebraska, we have perfected our roofing installation process since 1973 and work hard to ensure that every ABC Seamless steel roof is correctly installed. Our installation process is notable because of the following:
All ABC Seamless installers are trained by certified production managers and are experts in roofing installation
The installation team cuts, shapes, molds, and forms roofs from coils of 28-guage steel on the jobsite so that every roof is custom made
Quality control checklists are used to make sure that everything is done correctly throughout the roofing installation process
A final inspection is conducted by a production manager, who checks that the roof has been installed properly
As a testament to our excellent craftsmanship and the superiority of our products, ABC Seamless has been recognized as one of the Top 500 remodeling firms in the country by Qualified Remodeler. And, for even more reassurance that turning to ABC Seamless of Nebraska is the smart choice, we provide a lifetime materials and labor warranty on all of our roofs, so your investment will be protected.
If you would like more information about our steel roofing systems and installation, contact ABC Seamless of Nebraska today. Great financing options are available to homeowners in and around Omaha, NE, who qualify.