The Steel Roofing Experts in Hastings, NE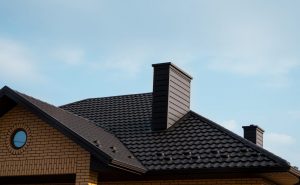 Your roof is key not only to the protection of your home, but also to its energy efficiency and curb appeal. To maximize all of these factors, there's simply no better option than steel roofing from ABC Seamless of Nebraska. As the metal roofing company of choice in Hastings, we can install a new steel roofing system at your home that is:
Remarkably Durable
When it comes to investing in your home, a roof replacement with steel roofing is one of the best choices you can make. Constructed from heavy-duty G-90 galvanized steel, our steel roofing is designed to be the last roof you'll ever need to buy as long as you remain in your home.
Energy Efficient
While traditional roofing materials like asphalt shingles can absorb the heat of the sun and cause your HVAC system to work overtime, steel roofing reflects this light and heat to keep the temperatures inside your home comfortable and consistent.
Simply Beautiful
If you love the classic look of asphalt shingles but you don't like how easily this material can be damaged, steel roofing is the solution you need. Whether you choose seamless steel roofing or shake and slate metal roofing, all our products come coated with an innovative finish that yields gorgeous, long-lasting results.
Low Maintenance
You won't have to worry about making repairs to missing shingles or other damages with our steel roofing installed, as this Class 4 impact-rated roofing can withstand all of Mother Nature's curveballs from wind to hail and everything in between.
Installation Excellence
When you choose ABC Seamless of Nebraska to install your new steel roofing system, you can trust that the installation will be handled flawlessly by our team of skilled and trained technicians who always adhere to our high workmanship standards. If you're ready to experience the benefits of this exceptional steel roofing for yourself, get started by contacting us today. We proudly serve homeowners throughout the Hastings, NE, area.