Steel Roof Homeowners Hastings, NE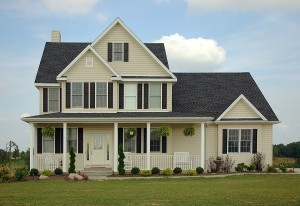 Installing a steel roof on your Hastings, NE, home will provide you a permanent roofing solution that will help you to save thousands of dollars over the life of your home. At ABC Seamless, we install steel roofing, a product that won't degrade like asphalt shingles, chip like slate, or split and fade like wooden shakes. But the benefits of owning a steel roof don't stop simply at longevity.
There are many reasons to choose an ABC Seamless steel roof for your Hastings home, including:
Energy efficiency – Our steel roofs help to reduce the transfer of heat into and out of your home, thanks to the Cool Edge coating on our roofing.
Various colors and styles – You can choose from a wide selection of colors and styles, allowing you to suit the architectural character of your home as well as your individual aesthetic tastes.
Financing options – Qualified homeowners will have the option of financing their new roofs, significantly reducing upfront costs.
An unbeatable warranty – We will cover your roof for the life of your home – an offer that you won't find anywhere else.
We have been serving local residents since 1996, and are proud to have built our legacy on providing exceptional service and products to our customers. This commitment has helped us to earn an A+ rating from the Better Business Bureau as well as a Top 200 Exterior Contractor ranking from Qualified Remodeler magazine.
Contact ABC Seamless today for more information about our steel roof options for homeowners in Hastings, NE.