Experienced Siding Installers in Omaha, NE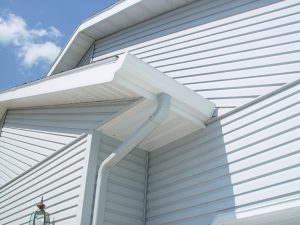 Choosing a siding installer is a big decision. After all, your siding is a major component of your home's exterior and you want to be sure the contractor you partner with can be trusted to get the job done right. For homeowners in Omaha, ABC Seamless of Nebraska is the company to choose. We're a professional exterior remodeling contractor that specializes in the installation of seamless steel siding, and we can provide the perfect solution to all of your siding concerns.
What Sets Us Apart?
At ABC Seamless of Nebraska, we stand apart from other siding installers by offering:
Decades of Experience
While many siding installers are here today and gone tomorrow, we've been in business since 1989. Our longevity in business is thanks to our commitment to providing not only excellent products, but also exceptional customer service. We care about our customers' needs and, when you partner with us, we'll stop at nothing to ensure your satisfaction every step of the way.
Skilled Siding Installers
Our technicians are highly skilled professionals who specialize in siding installation. We train our siding installers in-house and you can rest assured that they will complete your siding replacement flawlessly. Plus, to ensure a job well done, our production manager will conduct a final walkthrough before we consider the project complete.
Seamless Steel Siding
Unlike the vast majority of siding installers that offer cheap vinyl siding, we install seamless steel siding. This product is superior to vinyl in every way and is designed to protect your home against the elements while enhancing its beauty and reducing maintenance requirements. It is also custom cut onsite, ensuring an exact fit and a truly seamless finish.
We would love to provide a free consultation so that you can learn more about our seamless siding and find answers to your questions. Contact ABC Seamless of Nebraska today to get started. We proudly serve homeowners in Omaha, NE, and throughout the surrounding communities.