Finding Professional Siding Installation Services in and Around Omaha, NE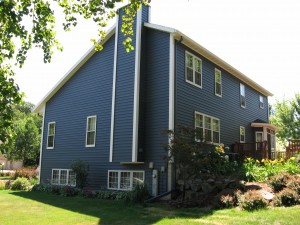 Proper siding installation is important for ensuring that the sides of your home have a smooth, even appearance and that you enjoy your siding's full benefits. With many siding companies operating in the Omaha, Nebraska, area, however, it can be difficult to know which company to trust for this task. In this article, you will find advice on what to look for when searching for a siding company to hire.
First, and most importantly, you want to find a company that has professionally trained installers to complete the siding installation on your Omaha, NE, residence. Trained installation teams often have tried and proven procedures that they use to ensure your siding is installed correctly. You also want to make sure that the company provides excellent customer service and will be available should any problems arise. Researching online customer reviews and ratings from independent business rating agencies like the Better Business Bureau will give you a sense of how well a company treats its customers.
At ABC Seamless of Nebraska, we have a siding installation process for our seamless steel siding that has been refined and perfected since 1973. All of our installers are trained by our certified production managers, and they will follow exact processes and quality-control checklists to properly install your seamless steel siding and ensure that it looks great on your home. What's more, we provide exceptional customer service during and after installation, and we will be available to assist you even after your project is completed. Thanks to our outstanding customer service, we have received an A+ rating from the Better Business Bureau.
If you would like the professionals at ABC Seamless of Nebraska to complete the installation of siding on your Omaha, NE, home, contact us today. Make sure to check if you're eligible for one of our great financing options.