How to Find Dependable Roofing Contractors for Your Residence in the Omaha, NE, Area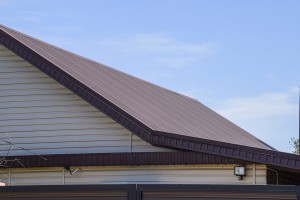 Researching roofing contractors is worth your time if you want to make sure that you receive a top-of-the-line roof for your Omaha, Nebraska, residence. You'll also want to make sure that the roofing company you select will provide you with excellent customer and installation services. A professional company that can guide and assist you throughout the entire process will make getting a new roof as stress-free and easy as possible.
While there is a diverse group of roofing contractors serving the Omaha, NE, area, the ones that you trust will share certain characteristics. These include:
Offering an exceptional roofing system that improves energy efficiency, provides impact resistance, and looks great
Employing professional installation teams who have the training and expertise to properly install the company's roofing systems
Positive grades from independent rating agencies
ABC Seamless of Nebraska is one of the roofing contractors serving the area that you can depend on for a top-quality roof. With us, you'll get the incredibly durable ABC Seamless steel roof, which boasts the highest impact rating available for hailstone damage resistance and can withstand wind speeds of up to 160 mph. Our roofs are also ENERGY STAR® rated and have cool edge coating technology. This technology makes it easier for HVAC units to maintain stable home temperatures by reflecting the sun's heat and light, which can potentially lower monthly utility bills.
What's more, our staff will also be available to provide you with the customer service that has distinguished us among roofing contractors and earned us an A+ rating with the Better Business Bureau. And, you can look forward to proper installation for your ABC Seamless roof because we only use trained installers and have our certified production managers lead each project.
For more information about what makes us one of the leading roofing contractors serving the Omaha, NE, area, contact ABC Seamless of Nebraska today.