Tips for Researching Roofing Contractors in the La Vista, NE, Area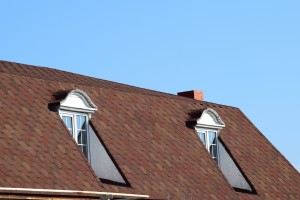 Choosing the right roofing contractors to complete a project on your residence in La Vista, Nebraka, or a surrounding community can be a time-consuming task. Still, doing your due diligence will help ensure you choose the right company to complete your roof installation. In this article, you will find advice on what to look for when researching contractors for your roofing project.
A good starting point for your research is to check the scores of roofing contractors from independent rating agencies like the Better Business Bureau. These agencies provide information about a company's business practices as well as reviews of its customer service. Additionally, the company you choose should be trustworthy and be able to complete your entire roofing project from beginning to end, including correctly installing your new roof. Once you've found reliable roofing contractors, you will want to check if their roofing products can benefit your home and keep it safe.
Fortunately, La Vista, NE, area residents have to look no further than ABC Seamless of Nebraska for a roofing company that meets the above criteria. We have an A+ rating with the Better Business to prove our ongoing commitment to providing exceptional customer service and professional installation. What's more, we offer the ABC Seamless steel roofing system. With its durable 28-guage steel material, this roofing system provides unmatched protection against hail damage and high winds, making it the last roof you'll likely ever need. Our roofs also reflect the sun's heat and light thanks to cool edge coating technology, which will make it easier for your HVAC system to maintain your home's internal temperature, potentially reducing your energy costs.
If you would like our roofing contractors to install an ABC Seamless steel roof on your home in La Vista, NE, or any other nearby community, contact ABC Seamless of Nebraska today.