Researching Roofing Contractors for Your Residence in Kearney, NE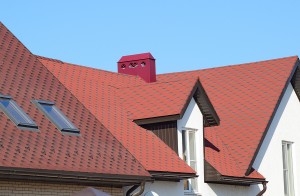 Doing your homework and researching roofing contractors before purchasing a roof for your home in the Kearney, Nebraska, area can mean the difference between having a roof that's only mediocre and one that's spectacular. Since the quality of the roof you receive is important, you'll want to thoroughly investigate the products offered by roofing contractors. Look for a roofing system that's durable, thermal resistant, and can improve the comfort and energy savings of your home. Selecting a roof that needs little to no maintenance is also a wise choice because you'll be able to enjoy the benefits of your roof with minimal effort on your part.
Once you've found roofing contractors that offer a high-end roofing system, looking into the quality of service they provide can help narrow down your choices even further. Some things to look for include:
A professional staff that will guide you along each step of the process from beginning to end and provide support if needed
Trained professionals who can ensure that your roof gets installed correctly
Financing options that make purchasing a new roof easier
Among the roofing contractors operating in and around Kearney, NE, ABC Seamless of Nebraska is one of the companies that offers both a high-end roofing system and exceptional service. With us, you'll receive an ABC Seamless steel roof constructed from 28-gauge steel that can withstand 160 mph winds and that provides the best possible resistance against hailstone damage on the market. Our steel roofing systems are also ENERGY STAR® rated and reflect the sun's light and heat, which will help keep the inside of your home comfortable and place less strain on your HVAC system. And, we're one of the roofing contractors in the area that only uses factory-trained installers, who will know how to install your roof correctly so that you can enjoy all of its benefits.
Contact ABC Seamless of Nebraska today if you would like to learn more about what distinguishes us from other roofing contractors. When you call, be sure to inquire about the helpful financing options we have available for eligible Kearney, NE, homeowners.