ABC Seamless Roofing Contractors Can Install Steel Roofing on Your Kearney, NE, Residence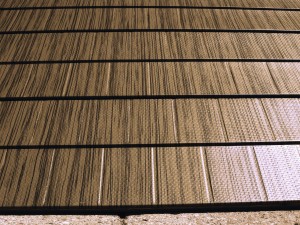 The roofing contractors at ABC Seamless can provide your Kearney, Nebraska, home with the last roof you'll likely ever need. Asphalt shingle and other roofing types usually wear out and become damaged over time, eventually needing to be replaced. Having a worn-out, leaky roof may not only cost you a lot in maintenance costs, but it may also put the safety of your home at risk, making it susceptible to water damage and mold growth. At ABC Seamless of Nebraska, our roofing contractors can provide you with an incredibly durable 28-guage steel roof that will be a permanent roofing solution for your home.
When you have ABC Seamless of Nebraska roofing contractors install a steel roof on your Kearney, NE, home, you will enjoy the following benefits:
Impact resistance – ABC Seamless roofs have a Class 4 impact rating, meaning they provide the best possible protection against damage from hail and other wind-swept debris.
Wind protection – Capable of withstanding 160 mph wind speeds, an ABC Seamless roof will help protect your home and family during storms and extreme weather events.
Energy efficiency – ENERGY STAR® rated, our roofing systems use cool-edge coating, which will reflect the sun's light and heat away from your home. Improved thermal resistance will put less strain on your HVAC system, which can help lower utility costs.
Peace of mind – Your ABC Seamless roof will covered by lifetime parts and labor warranties, so you can rest assured that your investment is protected.
At ABC Seamless of Nebraska, we also stand out from other roofing contractors because we provide exceptional customer service and have an A+ rating with the Better Business Bureau. To have our professionally trained roofing contractors install a steel roofing system on your Kearney, NE, residence, contact ABC Seamless of Nebraska today. Be sure to ask about our different financing options.