Selecting the Right Roofing Company for Your Kearney, NE, Residence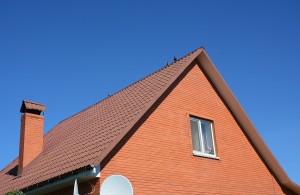 Are you trying to find a roofing company that you can trust to complete the roofing project of your Kearney, Nebraska, home? If so, you'll want to do research to find a company that provides world-class customer service and professional installation. A roofing company that offers both of these will help make the process as easy as possible for you and will guide you through each step until your new roof is installed on your home.
Finding a roofing company that offers an exceptional roofing system should also be a priority when conducting your search. The roofing system offered by the company you choose should be able to:
Withstand high wind spends
Provide protection against damage from hail and windswept debris
Help keep your Kearney, NE, home comfortable
Improve your home's energy efficiency
After you learn about ABC Seamless of Nebraska, we're convinced you'll choose us as your roofing company because we provide exceptional products, installation, and service. The ABC Seamless steel roofing system is likely the last roof you'll need. Its durable steel material provides the best hail damage protection on the market, and our roof can withstand wind speeds of up to 160 mph, or the wind speeds of a Category 3 tornado. Our steel roof systems also have cool edge coating technology, which will reflect the sun's heat and make it easier for your HVAC system to keep your home a comfortable temperature, potentially reducing your utility bills.
Additionally, your ABC Seamless steel roofing system will be properly installed by our factory-trained professionals. Our staff will be available to support you, too, and provide you with the same level of customer service that has helped us maintain an A+ rating with the Better Business Bureau.
If you would like to learn more about why ABC Seamless is the roofing company to trust to provide durable roofing and outstanding service in Kearney, NE, contact us today.