Professional Roof Replacement Services Available for Grand Island, NE, Residents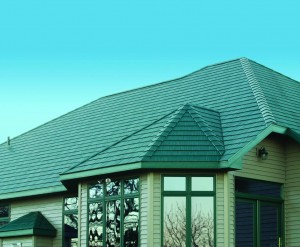 Do you need roof replacement services for your home in Grand Island, Nebraska? If so, turn to the professionals at ABC Seamless of Nebraska. We can replace your old, worn-out roof with a virtually maintenance-free steel roofing system that is far more durable than wood shakes or asphalt shingles. And, our installers are specially trained to ensure that they will complete your roof replacement project properly and quickly.
When you have a roof replacement completed by ABC Seamless of Nebraska, you will enjoy the following benefits:
Aesthetic appeal – Our roofing systems are available in several gorgeous colors and styles, so you can customize your roof to enhance the look of your Grand Island, NE, home.
Energy savings – ENERGY STAR® rated, our roofing systems use cool-edge coating technology, which helps reflect light and heat away from your home. This will allow your HVAC unit to operate more efficiently, which will help save you money on utility costs.
Protection against the elements – With a Class 4 impact rating, our roofing systems provide the best possible resistance to damage from hail and airborne debris and can withstand wind speeds of up to 160 mph.
Why Turn to ABC Seamless of Nebraska?
In your search for the perfect roofing contractor to perform a roof replacement at your home, you've likely discovered an overwhelming number of options. How can you set trustworthy home improvement companies apart from the rest? Allow us to expand upon a few key things that make a roofing contractor the best choice:
A Positive Reputation
Want to know one of the easiest ways to determine the quality of a roofing contractor's work? Consider their satisfaction ratings in your local community! At ABC Seamless of Nebraska, we've maintained a positive reputation in our local community as a roofing contractor who performs top-tier work and who really cares about our customers. We also tout an A+ rating with the Better Business Bureau, a hard-earned rating that we're very proud of.
Strong Warranties
Choosing a roofing contractor who offers premium products can ensure that you're making a lasting investment in your home. To protect your investment even further, make sure that your roofing contractor offers strong warranties like we do at ABC Seamless of Nebraska. As a national organization, we offer product warranties you can rely on in the unlikely event that something goes wrong with your roof replacement.
Exceptional Customer Service
While many roofing contractors care more about their bottom line than they do about their customers, that's not the way we operate at ABC Seamless of Nebraska. We aim to provide exceptional service marked by friendliness, professionalism, and a solution-centric approach that puts you first. We like to say that we offer solutions, not products!
Plenty of Experience
Every contractor needs to get their experience in, but you likely don't want your home to be in the trial-and-error phase! That's why you should turn to a roofing contractor with years of experience in the industry like ABC Seamless of Nebraska. Founded in 1989, we've accrued decades of experience that have turned into strong industry expertise over time.
Your Roof Replacement
To schedule a free consultation and learn more about our roof replacement services for your Grand Island, NE, home, contact ABC Seamless of Nebraska today. Be sure to ask about our great financing options for eligible homeowners.