Rely on a Top-Tier Roofing Company to Install Your Grand Island, NE, Home's New Roof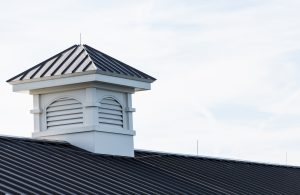 Tired of exorbitant energy bills, finding asphalt granules in your downspouts, and lackluster curb appeal at your Grand Island, Nebraska, home? A new seamless metal roof can solve all of these problems and more—especially when you turn to a top-notch roofing company, like ABC Seamless of Nebraska, to install it. Our seamless metal roofing offers:
Enhanced Curb Appeal
Your new roof will turn your home into the envy of the neighborhood. Our seamless steel roofing comes in a wide variety of colors to choose from and includes a high-definition Kynar finish, making it a gorgeous alternative to other less-than-exciting roofing materials out there.
Years of Durability
It's our goal to provide you with the last roof you'll ever need to install on your home. Our roofing can stand up to 160 MPH winds and boasts the highest impact rating available on the market, so you can trust it'll stand strong during extreme weather events.
Superb Energy Efficiency
Did you know your roof can make a big impact on your home's energy efficiency? It's true! That's why you should invest in a new roof crafted from an ENERGY-STAR®-rated material, like our seamless metal roofs are. Our roofing features a cool-edge coating that reflects heat and light away from your home, enhancing its thermal efficiency to help you save on your monthly energy costs and reduce the strain on your home's HVAC system.
Turn to ABC Seamless of Nebraska
Partnering with a premier roofing company for your Grand Island, NE, home's roof replacement will be the best decision you ever made for your home. Contact us today to schedule a consultation at your home to get your roofing project underway!