The Many Functions that Home Windows Serve for Your Residence in Omaha, NE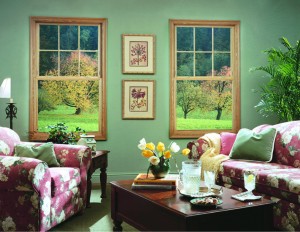 Your home windows serve several important functions for your house in Omaha, Nebraska. While you may generally only think about your windows in terms of how they let light enter your house and provide you with a view of outdoor scenery, your windows also contribute to your residence in many other ways. By fully understanding the diverse functions your windows serve, you can accurately assess the home windows you have now and determine how you might benefit from having them replaced.
For instance, the windows on your house play a part in determining how hard your heating and cooling system will need to work to maintain a comfortable indoor temperature. Even if your home has extensive insulation in its walls and attic, your HVAC system will need to work extra hard if you have outdated or damaged windows that allow heat to easily pass through them. Conversely, quality home windows with energy-saving features can help keep your home in Omaha, NE, warmer during the winter and cooler during the summer, and your energy bills more manageable throughout the year.
Home windows can also contribute greatly to your home's curb appeal. Old, deteriorated windows, especially ones with frames made of relatively inexpensive materials such as aluminum, can diminish the overall aesthetic appeal of your house. By having home windows installed with composite frames in a color that suits the look of your house, you can make your home look more appealing. If you ever decide to sell your house, this enhanced beauty can even help boost the resale value and entice additional buyers.
To learn more about the many important functions that home windows serve, contact the window experts at ABC Seamless of Nebraska today. Founded in 1989, we have a long, proud history of serving homeowners in the Omaha, NE, area. We'll gladly schedule a free in-home consultation at your convenience and explain how our custom window solutions can enhance the comfort and energy efficiency of your home.