Upgrade Your Wood River, NE, Home with Gutter Hero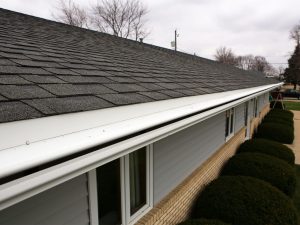 Are your home's gutters prone to clogs and leaks? If so, don't let any more time pass before doing something about the problem. Gutter failures can lead to water damage in your home's foundation—and that's a costly any homeowner would like to avoid. Luckily, ABC Seamless of Nebraska has the perfect solution for you—Gutter Hero! This cutting-edge gutter system is perfect for Wood River, Nebraska, homeowners who are looking to keep their gutters running in tip-top shape, without the need for maintenance.
Benefits of Gutter Hero
Nothing is as mundane or potentially hazardous as cleaning your home's gutters. After all, thousands of Americans experience home injuries each year while climbing ladders, and we think this is unnecessary. Instead, homes with the Gutter Hero patented system can enjoy the benefits of durable, long-lasting gutters that stay free of clogs. That's because Gutter Hero is specifically designed to guide rainfall into the troughs while allowing all other debris to flow harmlessly over the side.
Contact Us Today
If you're ready to upgrade your pesky clogging gutters with the top-of-the-line Gutter Hero system, look no further than ABC Seamless of Nebraska. We're the area's most trusted home renovator and can't wait to handle all your home's gutter replacement needs, no matter how big or small! Contact us today to learn more about our services in Wood River, NE, and the surrounding areas.