Upgrade Your Columbus, NE, Home with Gutter Hero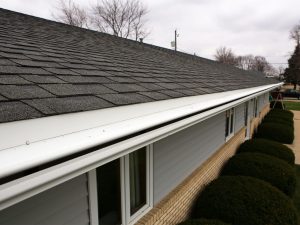 Are your home's gutters prone to clogs and leaks? If so, you, you may feel stuck with two undesirable options; either allow the problem to continue, risking costly water damage, or spend your weekends cleaning your gutters and attempting to seal leaks. However, what if we told you there was a far better option that can keep your home protected while keeping you off a ladder? ABC Seamless of Nebraska has the perfect solution for you—Gutter Hero! This cutting-edge gutter system is perfect for Columbus, Nebraska, homeowners who are looking to keep their gutters running in tip-top shape, without the need for maintenance.
Benefits of Gutter Hero
Cleaning your gutters can be a tedious and even dangerous chore. In fact, thousands of Americans experience home injuries each year while climbing ladders, and we think this is unnecessary. Instead, homes with the Gutter Hero patented system can enjoy the benefits of durable, long-lasting gutters that stay free of clogs. That's because Gutter Hero is specifically designed to guide rainfall into the troughs while allowing all other debris to flow harmlessly over the side.
Get Started Today
If you're ready to ditch leaky and clog-prone gutters for the top-of-the-line Gutter Hero system, look no further than ABC Seamless of Nebraska. We're the area's most trusted home renovator and can't wait to handle all your home's gutter replacement needs, no matter how big or small! Contact us today to learn more about our services in Columbus, NE, and the surrounding areas.