Gutter Covers Can Keep You Off the Roof of Your Wood River, NE, Home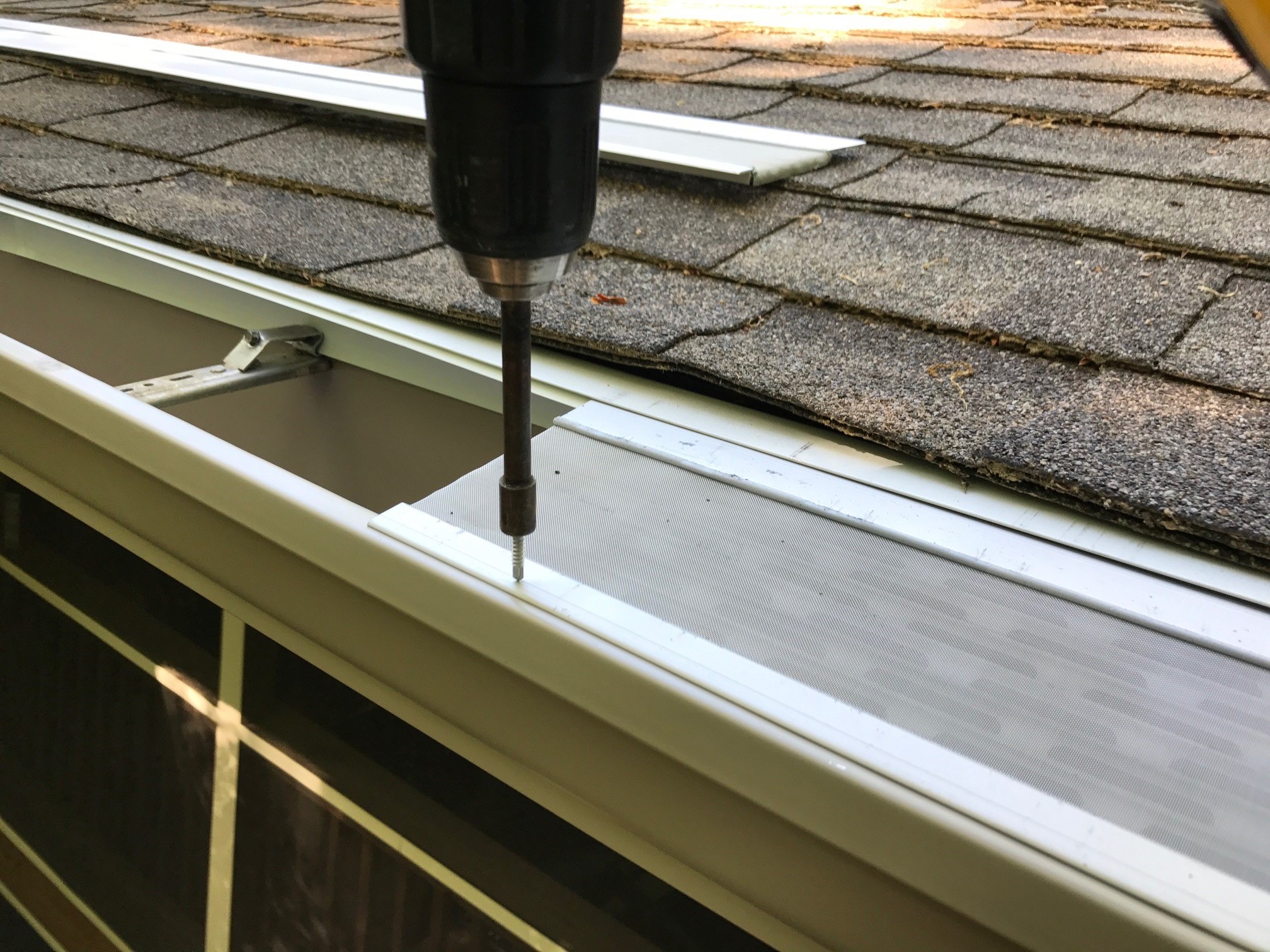 Keeping gutters unclogged is essential for any homeowner. Without gutters to channel water away, foundations and landscaping can quickly become inundated and damaged. To avoid these problems and keep gutters functioning well, many homeowners find themselves forced to climb a ladder to scrape out leaves and debris from their gutters.
Instead of laboring for hours and risking a catastrophic fall, homeowners can instead turn to the intelligent solution: gutter covers. At ABC Seamless of Nebraska, we offer the Hurricane Leaf Protector system for homeowners in Wood River and throughout the state.
Our gutter covers effectively block debris from getting into your gutters while letting water flow freely. Besides keeping water away from the base of the home and keeping homeowners off of a ladder, there are other benefits to gutter covers, including:
Lower Fire Risk — Many homeowners don't realize that the debris caught in gutters can pose a significant fire risk. Gutter covers eliminate the worry.
No More Roof Rot — Gutter clogs can cause water to seep into roofing, leading to roofing materials rotting. Gutter covers help keep water flowing.
No More Freeze Damage — In winter, clogged gutters can cause water to pool and freeze. When it expands, so do the gutters. With gutter covers, homeowners don't have to worry about winter gutter damage.
Gutter Covers Make Life Easier
At ABC Seamless of Nebraska, we've been working with homeowners in and around Wood River for over 30 years. We offer many steel home exterior products including seamless gutters and gutter covers, and have crews with the expertise to execute any home improvement project flawlessly. To find out more about any of our products or to schedule a consultation at your home, contact ABC Seamless of Nebraska today.