Stop Rain from Harming Your Wood River, NE, Home Again with Steel Gutters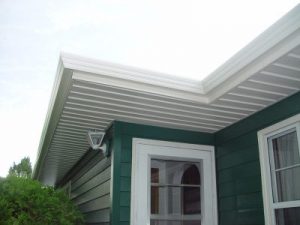 It's easy to take your gutters for granted. After all, when they work well, you never have to worry about them. But if they begin to fail, they can create problems that have a way of multiplying quickly, like leaks that start as a drip but make it into your foundation. And it's not just the functional problems that damaged and leaky gutters can create; they can be incredibly unsightly as well. The solution to both of these problems is seamless steel gutters. At ABC Seamless of Nebraska, we believe in the power of seamless steel so strongly that it's our main focus. That's why homeowners in Wood River, Nebraska who need steel gutters have been turning to us for decades.
Why People Love Steel Gutters
Seamless steel gutters offer numerous advantages over other gutter styles and materials. Some of these include:
Custom Fit
Unlike other types of gutters, our steel gutters are all custom-made onsite to fit your home. As the name implies, seamless steel gutters have no gaps or "seams" along the length of the gutter.
Fewer Clogs
One of the biggest benefits seamless steel gutters is that there are no seams or splices that can trap debris, which can lead to clogs. The smooth interior of our steel gutters lets things flow through more easily than other types of gutters.
Lower Chance of Leaks
Because our seamless steel gutters are less prone to clogs and leaks, they will effectively divert water away from your home. This also means that you won't have unsightly rust trails on the exterior of your steel gutters.
You can also match our steel gutters with many of our other seamless steel products, like our steel soffit and fascia, in order to give your home a unified color scheme.
Homeowners in Wood River, NE, Trust Us to Take Their Steel Gutters Seriously
Most people wouldn't consider gutters "beautiful," but when you get steel gutters from ABC Seamless of Nebraska, you might be surprised how much nicer your Wood River, NE, home looks. To chat with a gutter pro or to schedule a consultation at your home, contact us today.