What is a Fire Resistant House Siding Material for Your Lincoln, NE, Home?
Homeowners in Lincoln, NE, who are looking for new siding might find themselves wondering, what is a fire resistant house siding material? Your house siding is your home's first line of defense against many dangers, including fire. Unfortunately, some siding options can't handle the intensity of a direct flame. But seamless steel siding by ABC Seamless of Nebraska has the strength to stand up to the heat.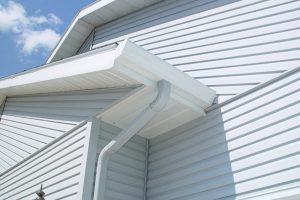 Steel is the Premier Fire Resistant House Siding
For homeowners concerned about the dangers of fires affecting their home, steel is one of the best house siding materials available. Some siding materials will warp or bend when heated, which often leads to weak points that enable fire to spread more easily. Steel, however, will resist heat while maintaining its form. Additionally, because of the strengths inherent in steel, it doesn't require additional fire treatments and its fire resistance won't weaken as the siding ages.
ABC Seamless of Nebraska has been fabricating and installing seamless steel siding for homeowners in Lincoln, NE, for decades. Our experience with steel siding is second to none, and we specialize in making siding that is completely custom-fitted to each home. Besides its tremendous fire resistance, some of the other benefits of steel siding include:
Dependable durability
Lifetime non-prorated warranty
Easy maintenance and cleaning
Dozens of colors
Call ABC Seamless for One of the Most Fire Resistant House Siding Materials Available
If you are serious about making your house in Lincoln more fire-resistant, give the team at ABC Seamless of Nebraska a call. We'd love to tell you more about the many benefits of seamless steel siding. Contact us today to learn more or to schedule a consultation for your home.