Enhance Your Hasting, NE, Home with Energy-Efficient Windows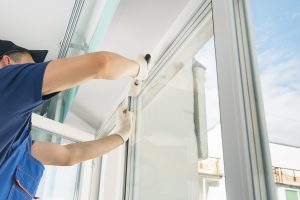 Does your Hasting, NE, home experience pesky drafts? The culprit could be your home's old windows. Having energy-efficient windows installed is the best investment you can make to improve the efficiency and comfort of your home. These windows eliminate drafts and reduce the strain on your HVAC system. ABC Seamless of Nebraska installs premium energy-efficient windows and can help you get the most value out of your investment. We've been in business since 1989 and are proud to provide our customers with high-quality products that improve their homes and enhance their lives.
Energy-Efficient Windows
We're proud to install a full array of vinyl-framed windows that are built with energy efficiency in mind. Our vinyl windows:
Are individually custom-manufactured to fit the window openings at your home, ensuring a tight fit that keeps outdoor temperatures outside
Have double-pane or triple-pane glass with insulating argon or krypton gas fills between the panes
Have a Low-E glass coating to minimize UV light penetration and provide extra insulation
Have foam insulation inside the frame and sill
Have welded, airtight sash and frame corners that are extremely effective at reducing air infiltration
Unbeatable Product and Installation Quality
Proper installation of your replacement windows is among the most crucial factors that will determine their performance. We hold our installers to high standards because we know that even the best energy-efficient windows won't function properly if they aren't installed properly. Our skilled specialists will install your new vinyl windows with the utmost precision. For added peace of mind, we'll also provide a labor warranty to support their work.
Get Started Today
If your current windows are causing higher energy bills than you'd like, it's time to replace them. Contact ABC Seamless of Nebraska today to learn more about our energy-efficient windows and schedule a free consultation. We proudly serve homeowners in Hasting, NE, and the surrounding areas.