Providing Industry-Leading Casement Windows to Hasting, NE, Homeowners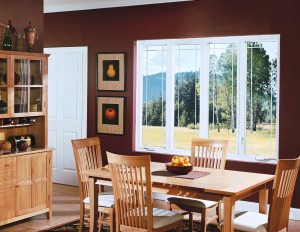 Window replacement is a terrific way to boost your home's curb appeal and energy efficiency without sacrificing style. Casement windows offer a number of different benefits and can enhance the aesthetics of your home without requiring a lot of maintenance. At ABC Seamless of Nebraska, we're delighted to offer premium casement windows to local homeowners. We've earned the trust of homeowners in Hasting, Nebraska, for many years, and we'd love the chance to prove it to you by meticulously overseeing your home improvement project from beginning to end.
Benefits of Casement Windows
There are numerous reasons to choose casement windows from ABC Seamless of Nebraska, whether you're already familiar with this type of window or want to make the transition now that you need a replacement. These include:
A sleek and stylish design – This type of window can enhance the look of any room in your house as well as make your home's exterior look even more impressive.
High functionality – Casement windows are simple to use, thanks to a crank that simply twists to open the windows outward and allow fresh air in.
Low maintenance requirements – Unlike traditional wood windows, our casement windows are made of a durable composite material that won't decay, mold, or be plagued by insects.
Energy-efficiency – With triple weatherstripping, thermal-resistant materials, two heat reflective coatings, and our proprietary insulating gas blend, our casement windows will place less strain on your HVAC unit by reducing heat transfer.
Complete customizability – Choose from a variety of colors and even window configurations to create a style that complements your home flawlessly.
Get Started Today
To find out more about the benefits of our casement windows and how they can enhance your Hasting, Nebraska, home, get in touch with ABC Seamless of Nebraska right away. Any questions you may have will be cheerfully answered by our knowledgeable staff. Ask about our amazing financing choices as well.