Want the Best Windows for Your Home in Omaha, NE? Choose Window Products with Excellent Energy Efficiency and Aesthetic Appeal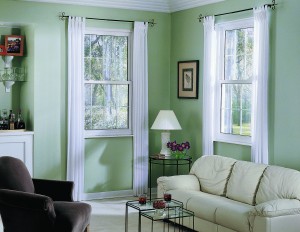 By choosing the best windows for your window replacement project in Omaha, Nebraska, you can improve your home in a variety of ways. For instance, if your current windows are damaged, old, or they only include a single pane of glass, they likely do a poor job of preventing heat from transferring into and out of your home, forcing you to pay more in heating and cooling costs. Fortunately, you can help improve the energy efficiency of your house with replacement windows equipped with state-of-the-art, energy-saving features. As you review your window upgrade options, you'll find that the best windows on the market today have double-paned or, better yet, triple-paned glass units, which use low-E glass and inert gas fills between the panes to support a comfortable indoor temperature. Other window features that may help improve energy efficiency include dual-seal warm-edge spacers, welded sashes, and comprehensive weather stripping, which each perform unique functions related to insulating your home.
When choosing the best windows for your Omaha, NE, home, you'll also want to select windows that will complement the aesthetics of your home to improve its overall visual appeal. Available design options to keep an eye out for include window styles, interior and exterior frame colors and wood finishes, and grid patterns that you can choose from to make the windows' design truly yours.
To find the best windows for improving the energy efficiency and aesthetics of your home, contact ABC Seamless of Nebraska today. We offer windows with all of the energy-saving features described above, as well as state-of-the-art composite frames, which outperform frames made of vinyl, aluminum, and wood. One of our knowledgeable consultants will gladly visit your home in Omaha, NE, to talk with you about your needs, assess your current windows, and help you select the best replacement windows for your tastes.