Three Reasons to Consider Window Replacement at Your Home in Omaha, NE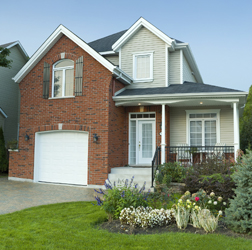 Do you need window replacement services for your Omaha, Nebraska, home, but aren't sure whether or not you should make the investment in buying new windows? There are many reasons homeowners should replace their old windows. Here are just three reasons why the time may be right for you to consider window replacement.
#1 – Windows that are more than a few years old may be costing you money today. An old window doesn't offer the energy efficiency that new windows can, and because older windows permit a large amount of heat to transfer into and out of the home, the end result is that potentially hundreds of dollars are wasted each year in a residence that has insufficient windows.
#2 – New windows can enhance the curb appeal of your home. When you drive up to your Omaha home, what's the first thing you see? If you said "windows," as countless others would answer this question, then you may see how window installation can dramatically alter the appearance of your home.
#3 – You can improve the security of your home with new windows. Let's face it, the world is not as safe as it once was. Each year, thousands of homeowners fall victim to smash-and-grab robberies. Don't let your home and loved ones be the next target. New windows made with durable frames, resilient glass, and strong hardware can help deter criminals and keep your home – and your family – safer.
When you choose ABC Seamless for window installation, you will receive durable, energy efficient windows made by a leading manufacturer. These new windows are made with state-of-the-art polymer composites that are 400 percent stronger than vinyl, will significantly reduce heat transfer, and can help protect your home for years to come. What's more, they are available in a wide range of colors and window styles to enhance the look of your home.
For more information about our window installation services in Omaha, NE, contact ABC Seamless today.