Learn How Modern Window Components Can Help Reduce Your Energy Costs in Omaha, NE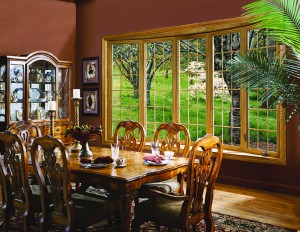 Modern replacement window products feature a range of energy-saving components that can help support a stable temperature inside of your Omaha, Nebraska, home. By minimizing the amount of heat that can pass through the glass, sashes, and frames, modern windows can lessen the burden placed on your heating and cooling system and, in turn, reduce the cost of your energy bills. In this way, energy-efficient window products can gradually help to pay for themselves over time.
In the past, windows typically only included only one pane of glass, but modern windows generally feature multiple panes for added insulation. The glass on most advanced window products will have a low-emissivity coating – a thin layer of tiny metallic particles, too small for the eye to see, that reflects heat waves rather than allowing them to pass through the glass. Inert gas fills such as argon and krypton will insulate the space between the window panes better than plain air would, helping to regulate the temperature inside of your Omaha, NE, home. Furthermore, spacers, which separate the panes and help contain the gas fill, were once made of aluminum, which conducted heat easily. Today's windows feature "warm-edge" spacers made of foam, which resist heat transfer far better than metal.
If you would like to have energy-efficient window products installed on your home, look to ABC Seamless of Nebraska. Area homeowners have relied on us since 1989 for premium products and professional installations. We offer a full range of window styles, which all come backed by strong warranties. To schedule a free in-home consultation at your residence in Omaha, NE, contact ABC Seamless today.