Window Installation Specialists Serving Lincoln, NE, and Nearby Communities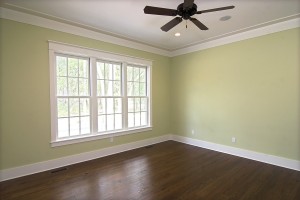 If you require window installation services for your Lincoln, Nebraska, home, you should seek out a company with a reputation for providing top-quality replacement window products and expert installations. Few companies meet these criteria as well as ABC Seamless of Nebraska, a trusted window replacement specialist that has served area homeowners since 1989. We'll gladly schedule a free in-home consultation at your convenience to discuss your window installation needs, explain the differences between the different styles of replacement windows we offer, and recommend the window solutions that best suit your home, taste, and budget.
By choosing ABC Seamless to complete your window installation, you can expect to benefit in a wide range of ways. Advantages include:
Comfort – By minimizing the amount of heat that can transfer through the windows, and preventing air and water infiltration, our window installation services can help support a comfortable, consistent indoor temperature for you and your family.
Energy efficiency – The reduced burden on your heating and cooling system can minimize the cost of your monthly electric bills.
Beauty – New composite windows with the styles, frame colors, and grid patterns that suit your Lincoln, NE, house will greatly enhance its visual appeal.
Noise reduction – Multiple panes of glass will mute the sound of outside noises, such as loud neighbors, barking dogs, and traffic, to make your home life more serene.
For window installation services that will improve your Lincoln, NE, home in a wide range of ways, contact ABC Seamless of Nebraska today. We hold an A+ rating with the Better Business Bureau and have earned a place in Qualified Remodeler's list of the Top 500 Remodelers in the nation, thanks in large part to the repeat business and referrals we receive from decades' worth of satisfied customers.